Gary T. Coole, KJ/DJ/Singer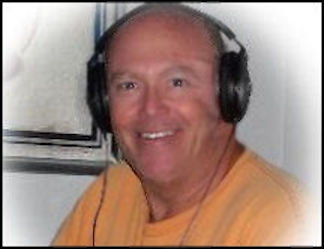 About My Karaoke Music
FIRST OF ALL I AM NOT A KARAOKE BAR .... I AM A KARAOKE SERVICE!
Consisting of all the different languages and genres there are over a half million songs in karaoke. While most KJ's have 40,000 - 50,000 songs I currently have more than 503,000 of them. And my collection grows almost every day.
To view lists of my songs use the SEARCHABLE SONG LIST link at the top of the page listed under "MY MUSIC".
This is a searchable database. Simply enter the title of the song or the last name of the artist and click SEARCH.
Through my sources I am able to get new karaoke releases as much as a month before they hit the stores. If I don't have what you are looking for and it is available in karaoke CD+G format, ask me for it and I will have it the next time I am at your location.
CD+G tidbits




Nice job last night. You run a nice tight ship (28 singers) and still make personable presentations. The quality of the sound is excellent. Many Thanks....
Paul & Irene Griffin
We just want to thank Gary for such a wonderful party. You made our son the happiest person in the world and that made us so happy also. This was the BEST birthday that our son has ever had. All of Robert's friends said that you were the greatest. We had such a wonderful time and again the BEST KJ ever.
Rhonda & Al
Coole Karaoke's Gary was great. We were looking for a DJ with maybe some possibilities of karaoke and he gave us both. We had a bit of a surprise when our guests arrived early but Gary was early as well and though he wasn't supposed to start his services for almost an hour he kept them entertained and kept it up till the end. Fantastic job!!
Barbara Guest
We had another KJ schedulde for our party and at the last minute he cancelled because he was double booked. I was frantic and started searching the internet for other KJ's. I lucked out when I found Gary's service. I explained our dilemna to him and thankfully he was available (that weekend) and came down and did a wondeful job for us. Since then we also used him for other parties and he has done equally as well. By the way, we live in Bradenton, 2 hours away from his location, yet each time he gladly accepted our requests and performed with excellence.
Don P
We hired Coole Karaoke for our daughter's Sweet 16 party and he did an outstanding job. Gary knew what songs to play when and was spot on with each selection. We recommend his services for ANY type of party you're going to have. Gary, like someone else said, "You are defintiely cool".
Jackie & George V